Telemetry provides live stream statistics, device information, and dynamic stream updates during the active streams.
Check Enable Telemetry in the stream settings to turn on this feature.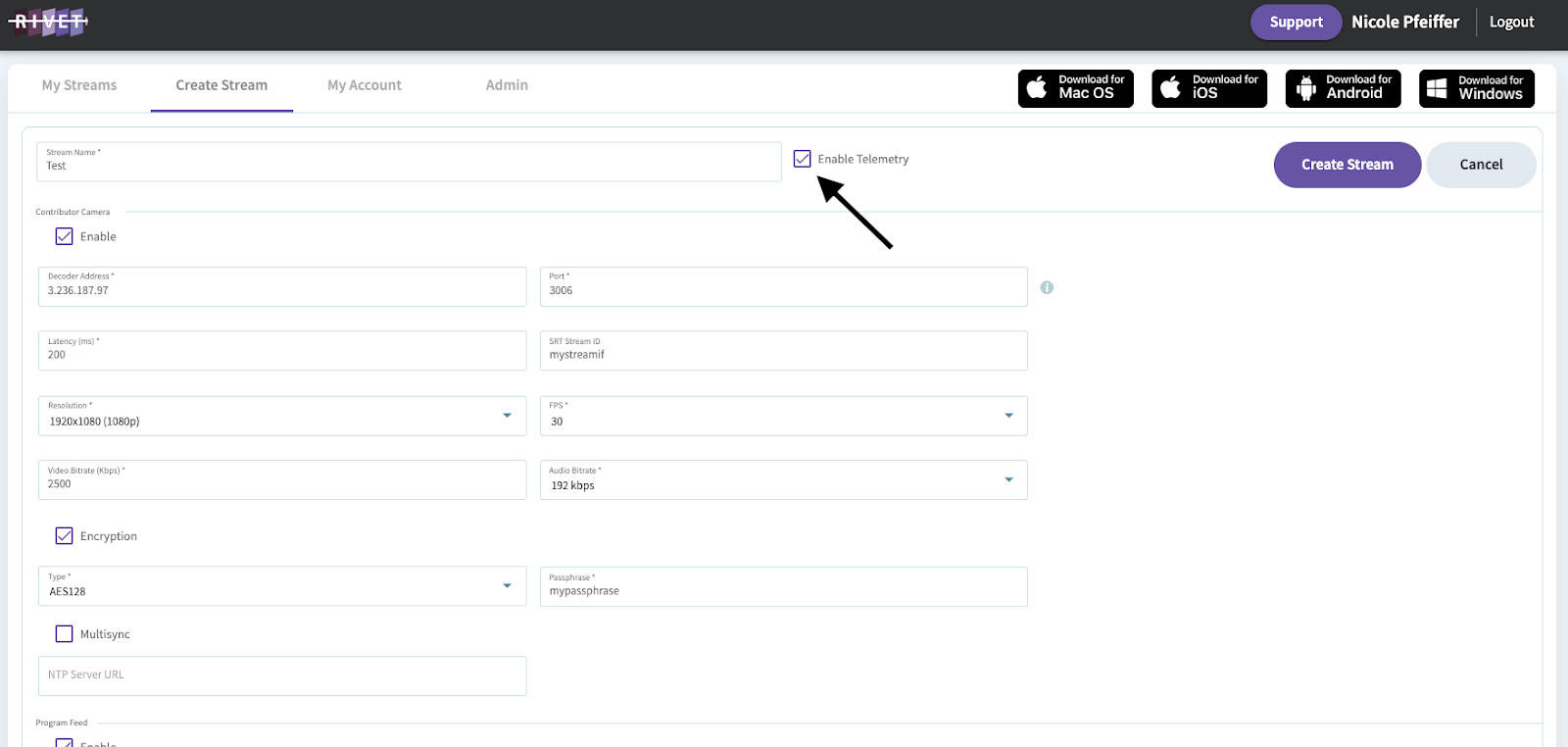 Once the stream is live, new tabs will appear at the top of the stream's settings in Rivet Dashboard.
Session:
The Session tab shows the settings of the Contributor Feed and Program Feed.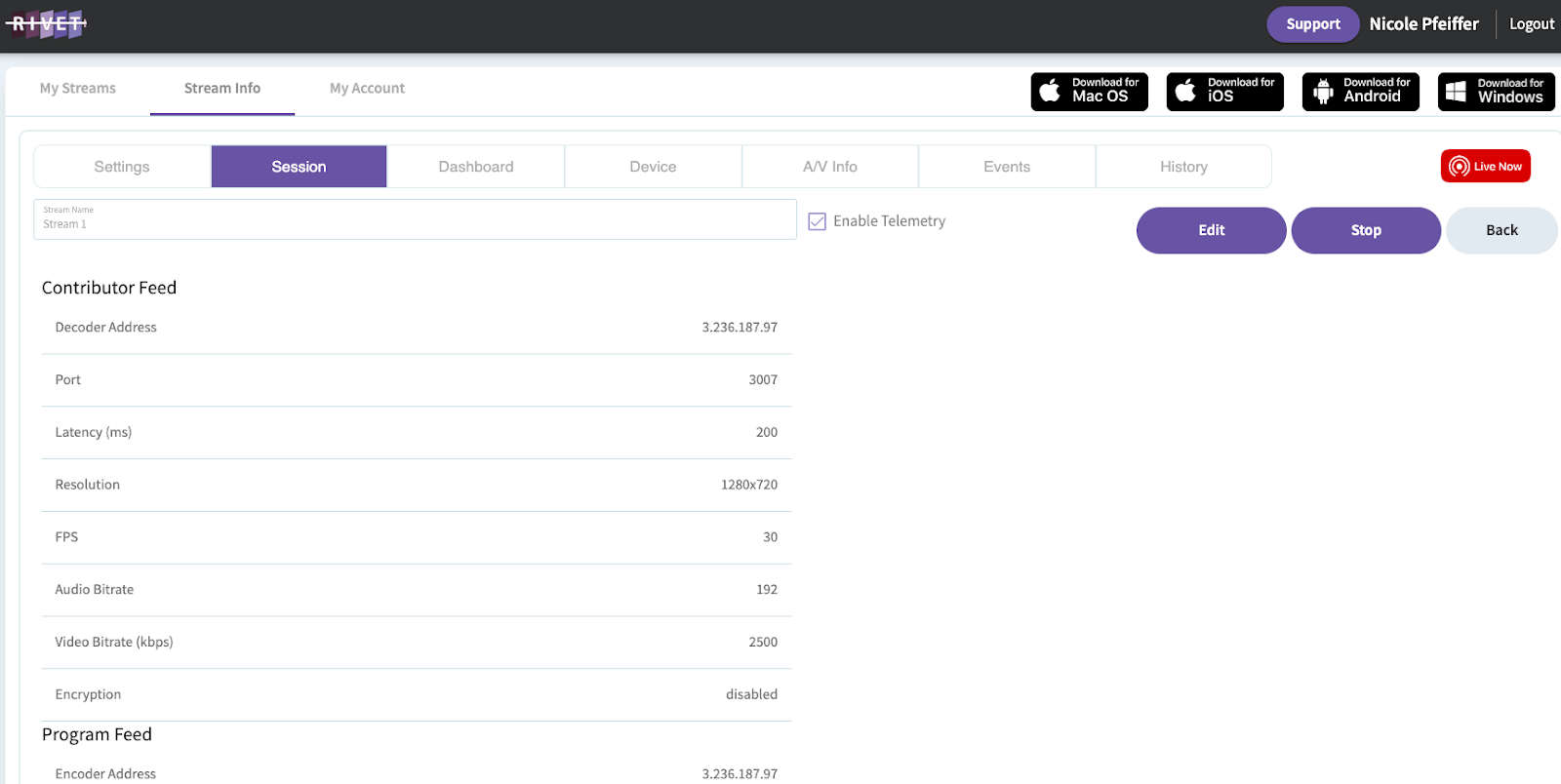 This includes:
SRT Address & Port Number

Latency

Resolution

Frame Rate

Video Bitrate

Audio Bitrate

Encryption
Click on the Edit button to adjust these settings without ending the stream. Press Update to save the settings.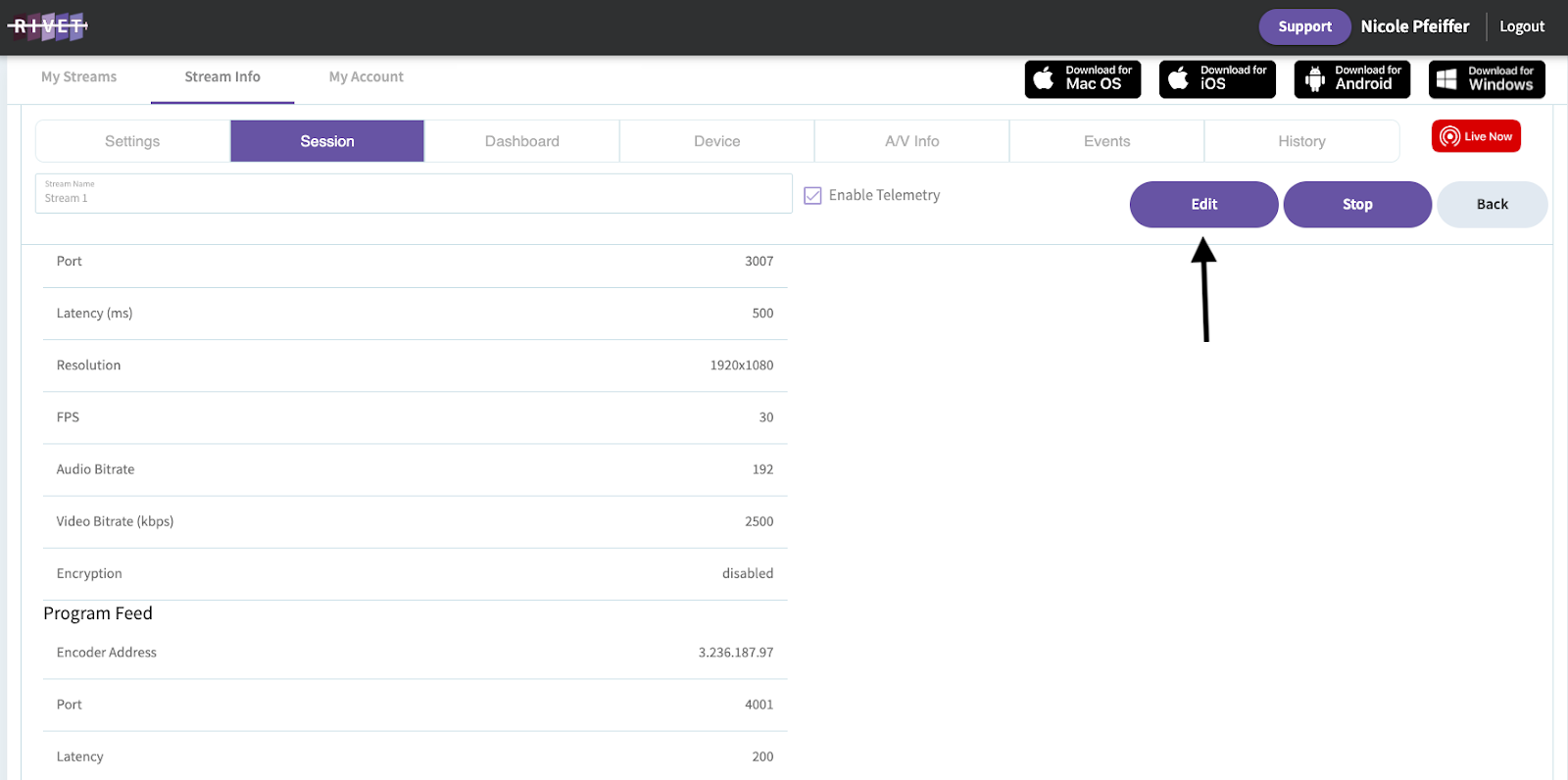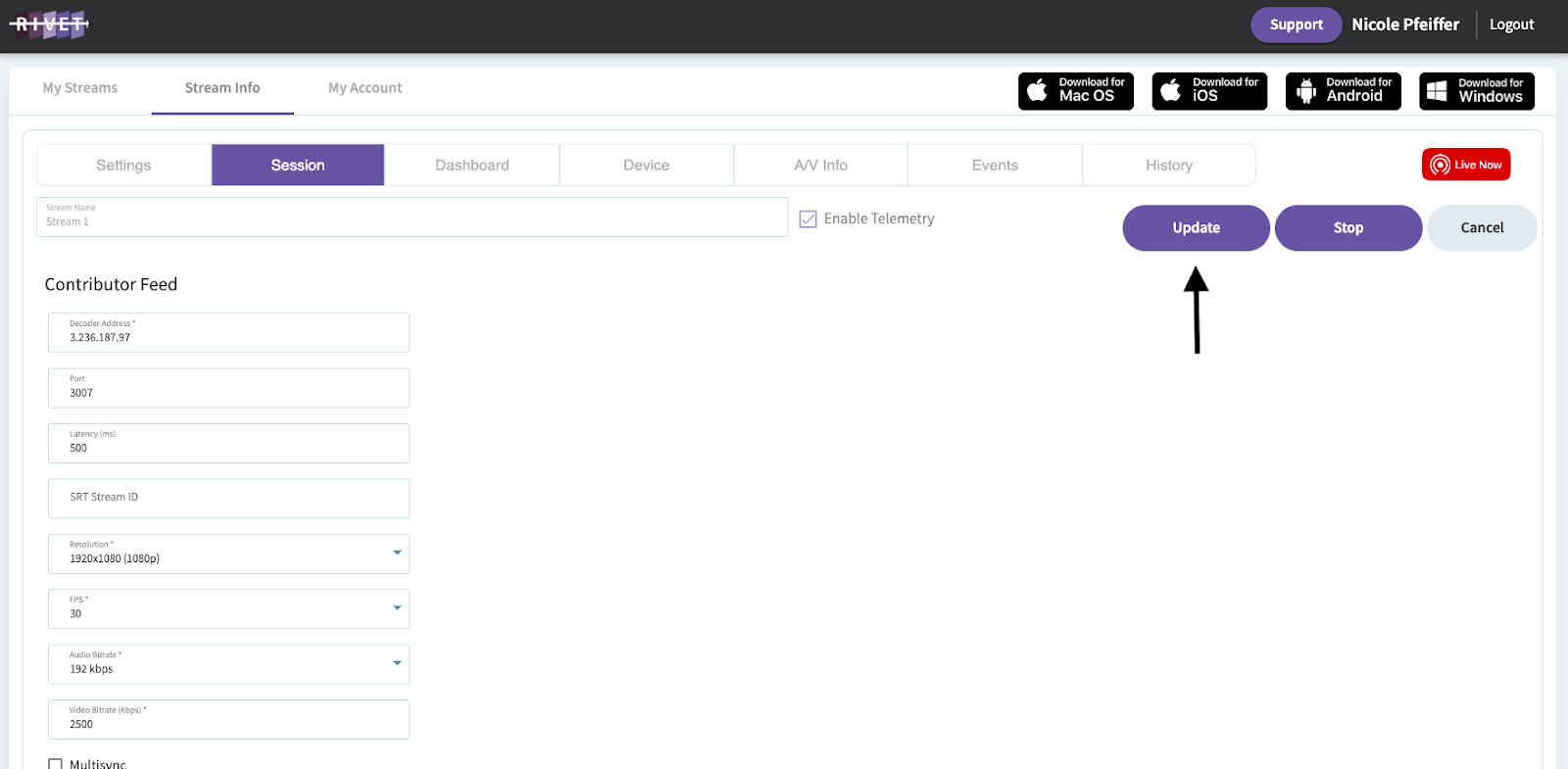 Dashboard:
The Dashboard tab provides real time statistics on:
CPU

Memory

Total Bitrate

Packets Dropped Rate

Round Trip Time

Packets Dropped

Packets Retransmitted

Buffer Size

FPS
Separate statistics are available for both the Contributor Feed and Program Feed.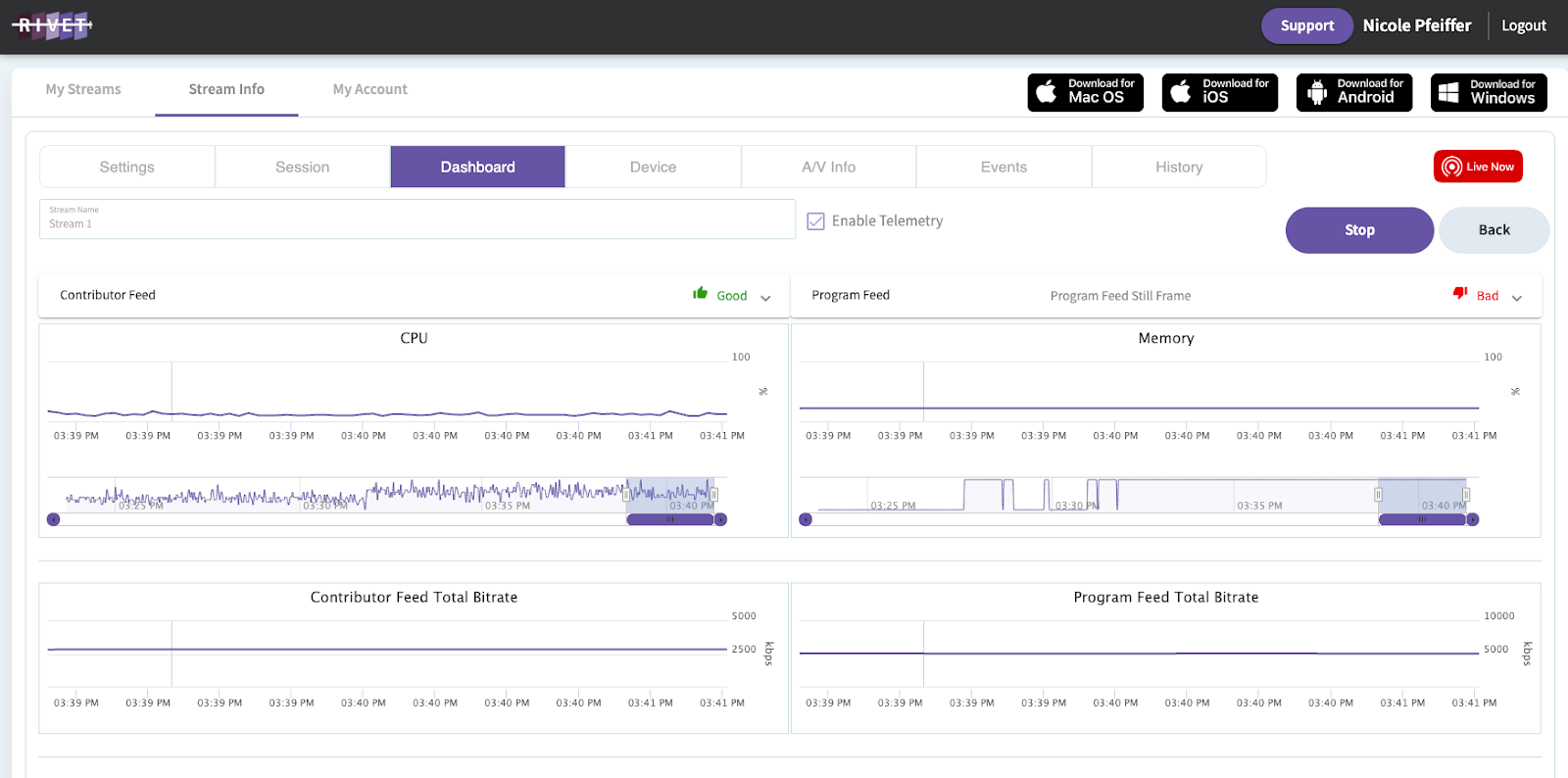 Click on the Contributor Feed or Program Feed dropdown menu to check the overall statuses.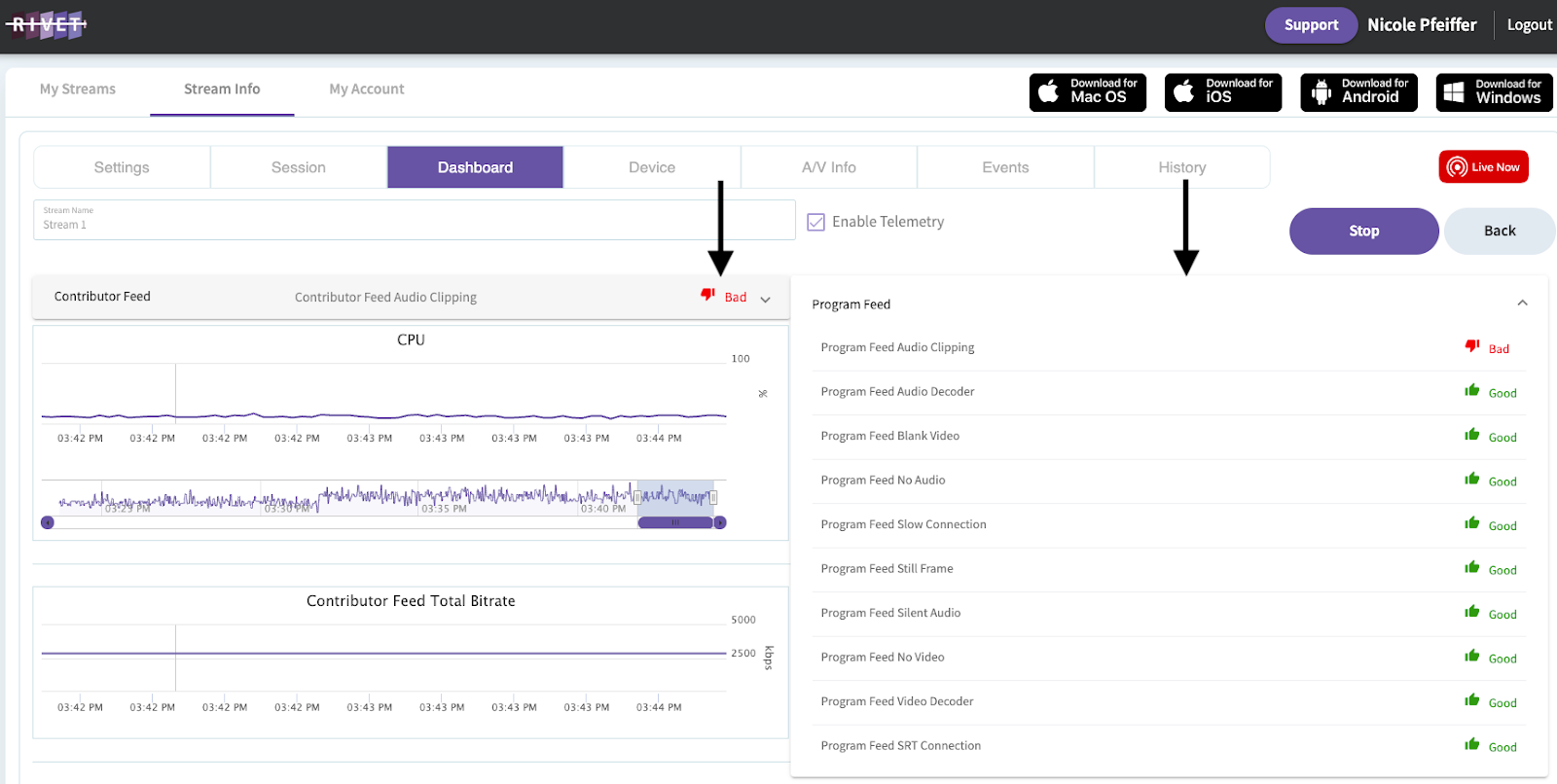 The Device tab displays information on the device running the Rivet App.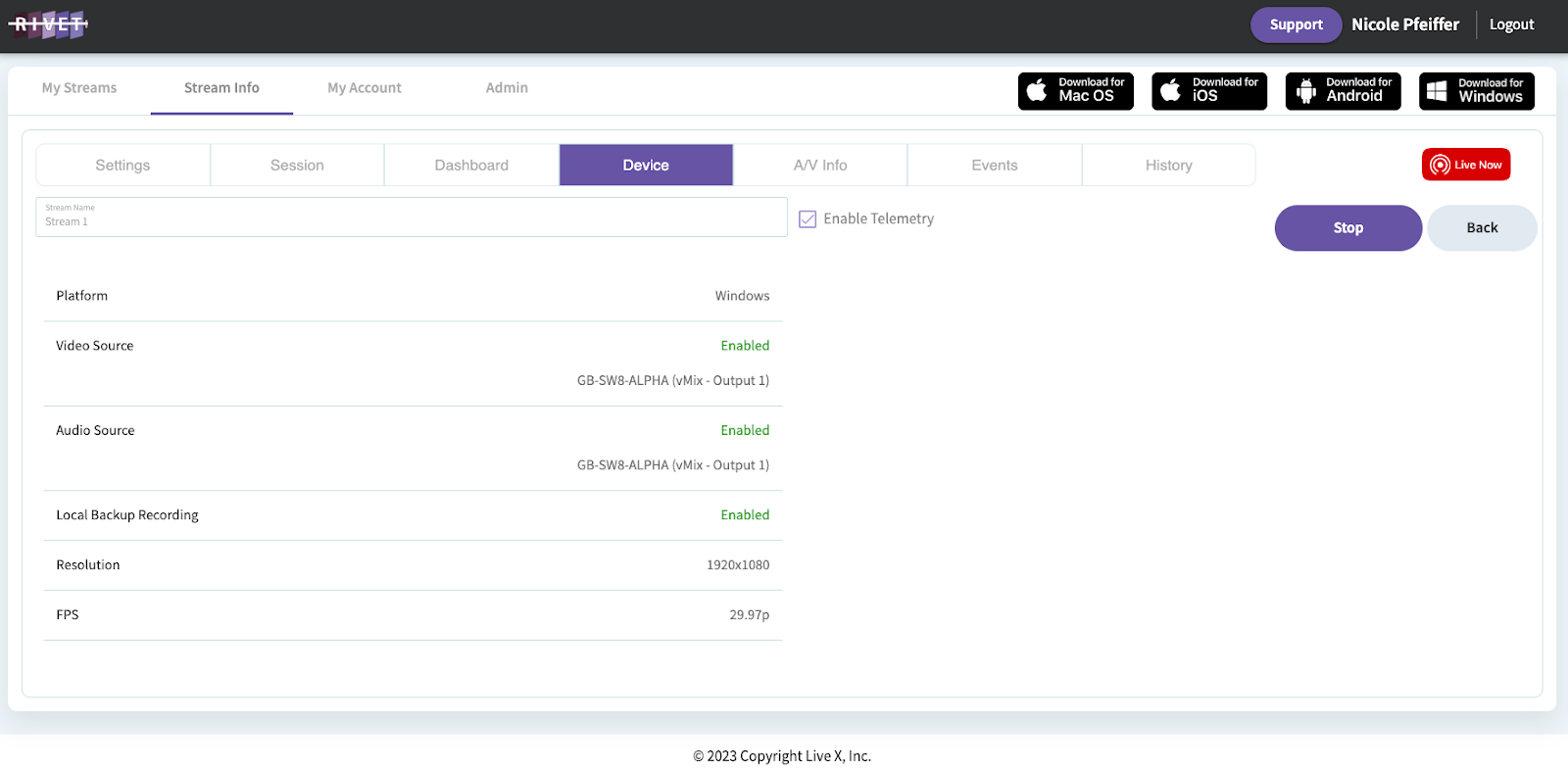 A/V Info:
The A/V Info tab displays the Video and Audio stream settings configured on the Rivet App. These can not be updated while the stream is live.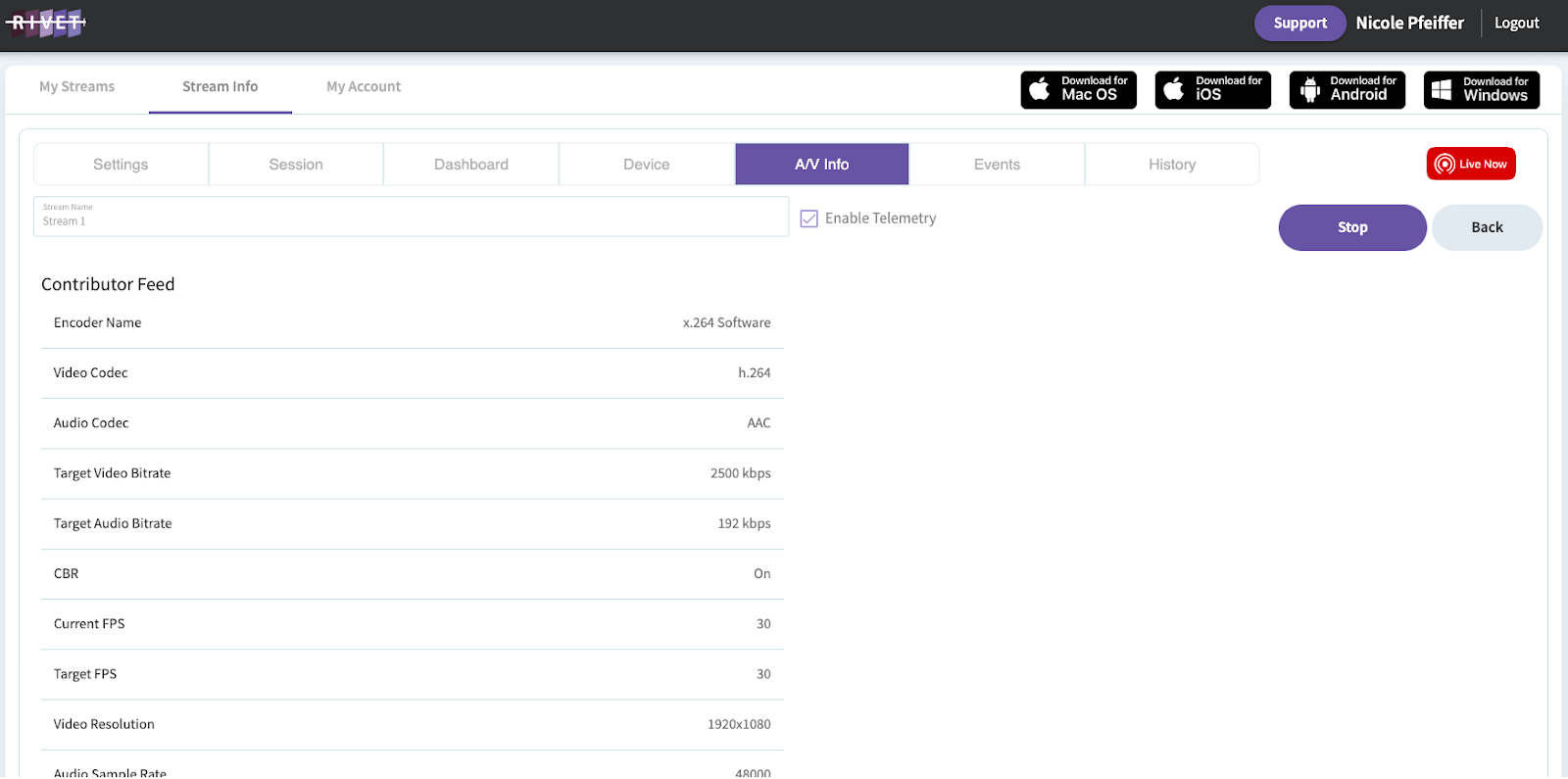 Events & History:
The Events tab displays any drops or disconnects during the stream.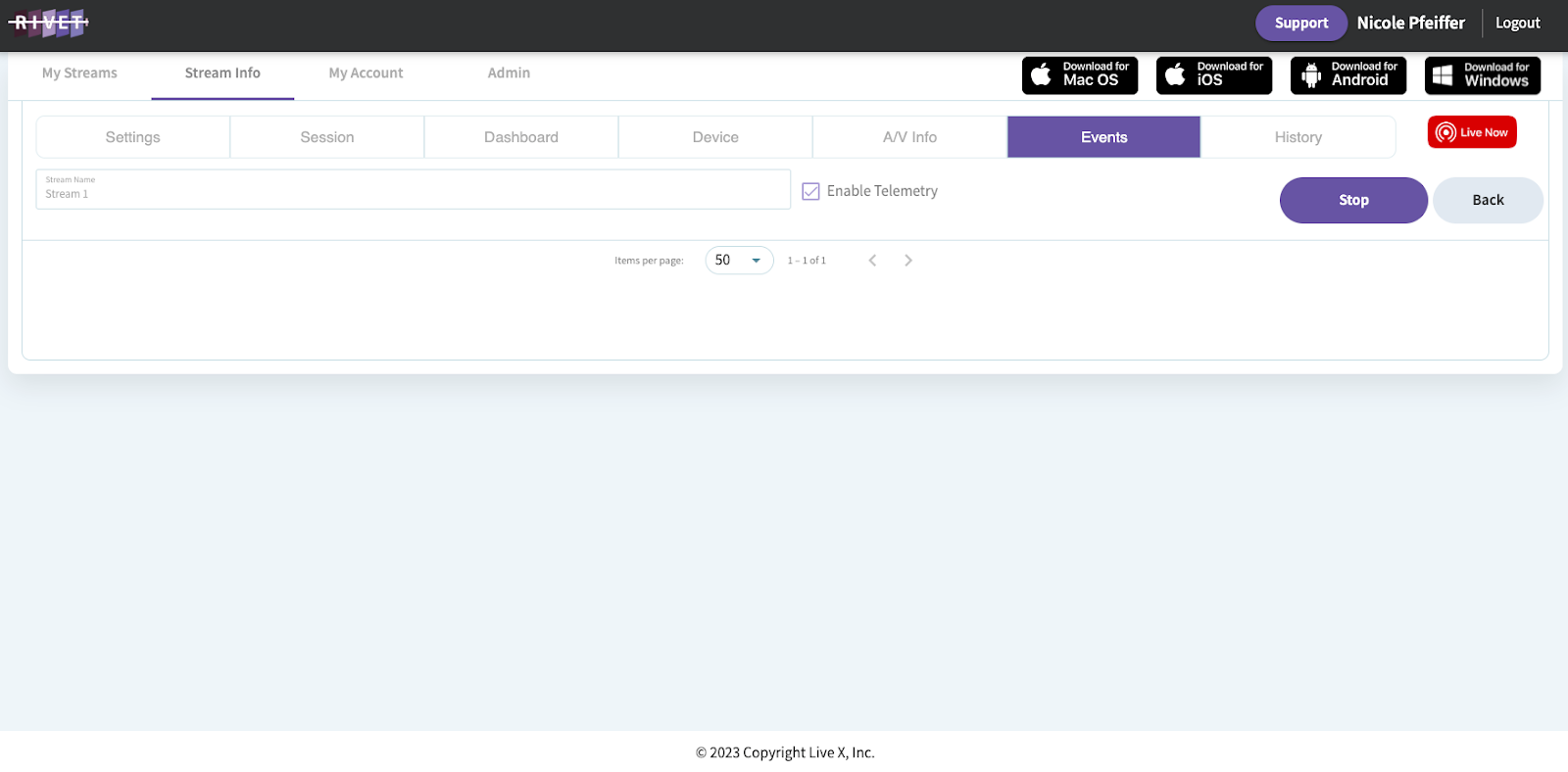 The History tab displays the start and end times of the stream.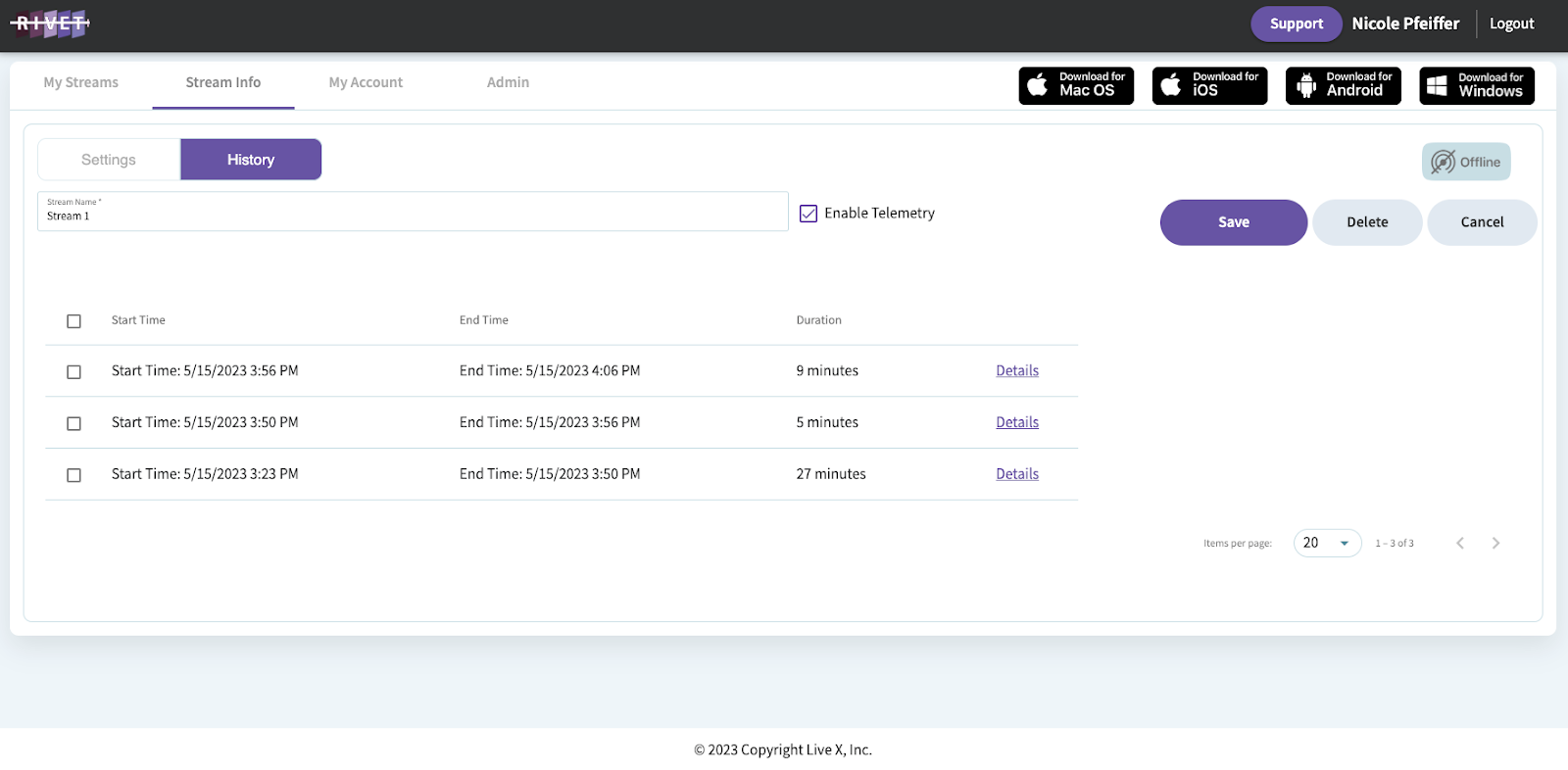 Click on Details to view the post-mortem report. It can be downloaded as a PDF.